Is it just me, or do fall activities lend themselves to working those little muscles in tiny toddler fingers? Nature just has a way of inviting little ones' fine motor skills to come to life. With leaves, acorns, and pumpkins, there are many ways to get those little fingers moving this fall season, especially with this fall fine motor activities.
This post contains Amazon affiliate links, which means I earn a small commission from qualifying purchases at no extra cost to you by linking to Amazon.com. See the full disclosure here.
Hide Acorns Like Squirrels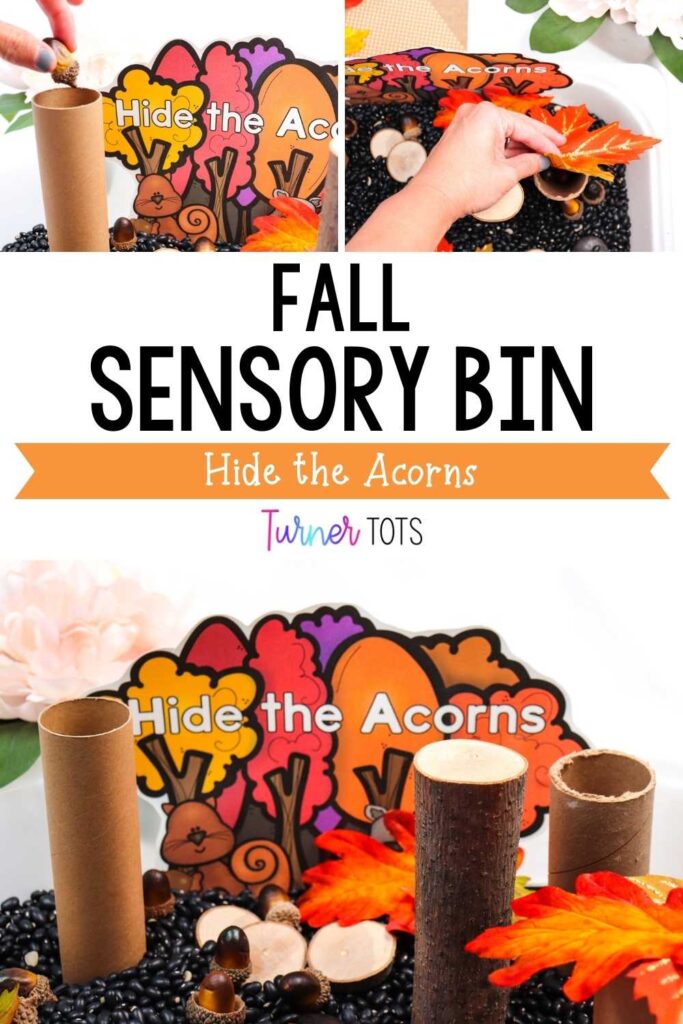 At last! Leggings with pockets!
Genius until you can't find your phone, even while pinging it because it's in your pocket. Face palm.
If only we had the memories of squirrels. This isn't a nut brain joke. Squirrels can actually remember the individual location of hidden nuts. Crazy, right?!?
For this fall sensory bin, give your toddlers permission to go nuts, hiding acorns like squirrels under leaves, in hollow trunks (cardboard tubes), or in the ground (dried black beans).
Your preschoolers will love using their fine motor skills to hide the acorns and (hopefully) find them over and over again!
Fall Fine Motor Activities
Pumpkin carving, pumpkin painting, and now… pumpkin poke!
With styrofoam pumpkins, this pumpkin poke activity is unique and exactly what your classroom needs to work on fine motor skills.
No heavy pumpkins, no messy paint. Just styrofoam pumpkins, golf tees, and little wooden hammers. 
Your little ones' fingers will be put to work with this fun fine motor activity. 
Will they create a design or make a pattern with the golf tees?! Only time will tell. Soon you will have a pumpkin poke patch full of styrofoam pumpkins!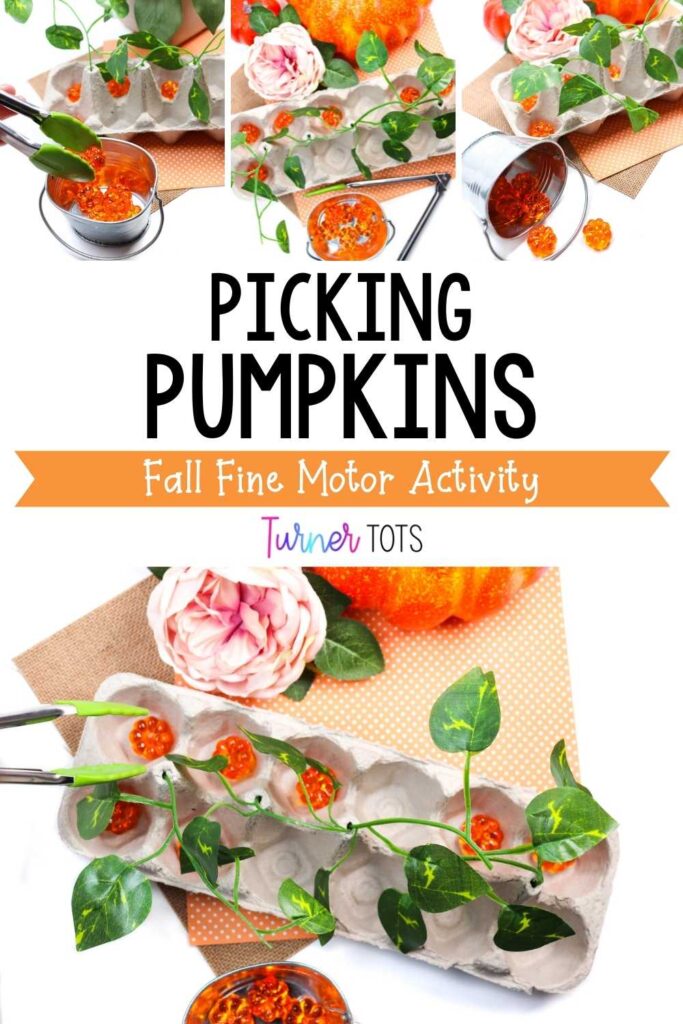 It makes me laugh each year watching toddlers pick out pumpkins. Without a doubt, their eyes are immediately drawn to the biggest pumpkin. 
Sometimes, I have to reel them in and suggest another "perfect" pumpkin. 
With the egg carton pumpkin patch, any pumpkin is up for grabs!
Just fill your egg carton with acrylic pumpkins. Add some vines or greenery, then set the tongs out. 
Reinforce those fine motor skills as your little ones "pick" pumpkins out of the patch using the tongs!
Each year, I can't wait for the weather to turn so I can bust out my favorite soup recipes – chicken noodle, minestrone, and sausage and potato soup.
The savory scents fill the house and welcome fall in with tasty flavors. 
Let your preschoolers join in and make their own soup in the dramatic play kitchen.
Print the recipe card and place it in the dramatic play area. Gather a small pot, plastic vegetables, and salt and pepper shakers.
Now, your little ones are ready to feed the class with their dramatic play soup! No savory smells included.
Pumpkin play dough invitation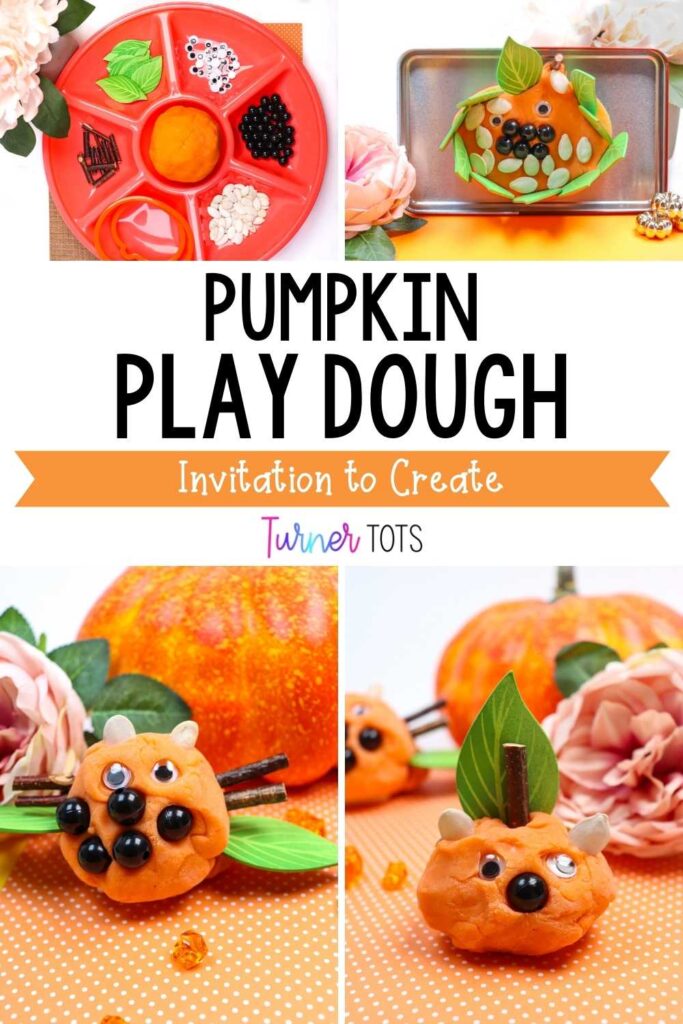 When I was a kid, all of the play dough and play dough accessories were tossed in a bin. When you got the play dough out, it was a jumbled mess with dried play dough bits everywhere. 
These days, play dough invitations set the stage for purposeful play and fine motor practice, and it's just so special when you purposefully plan your students' time with play dough!
Watch your students' imaginations and fine motor skills come to life with this pumpkin play dough invitation. 
Gather orange play dough, pumpkin seeds, black beads, sticks, wooden leaves, and pumpkin cookie cutters to add to a tray. 
Wait to see what pumpkin creations emerge from the invitation to create, like the pumpkin cats my little ones created!
MORE Fall Activities for Preschoolers