Prepare for color to take over your classroom, hallways, and bulletin boards! Create fresh, fun, and vibrant masterpieces with your little ones using every color in the rainbow. Each art activity lets your little Picassos use their fingers and imaginations to create rainbow-inspired crafts. The motto of our rainbow-themed art projects is… the more color, the merrier!
This post contains Amazon affiliate links, which means I earn a small commission from qualifying purchases at no extra cost to you by linking to Amazon.com. See the full disclosure here.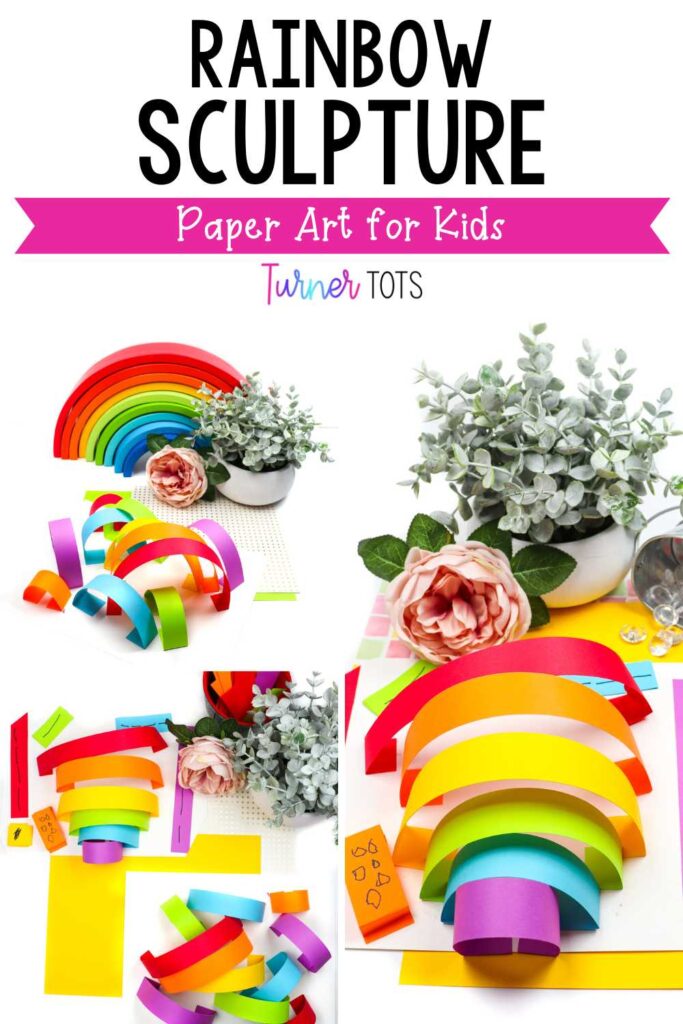 I love when simple crafts create a fun final product. Our rainbow sculptures accomplish that with a few materials. 
Let's think outside the paper and create 3D rainbow sculptures with our little ones!
Prepare strips of colored paper for your little ones by cutting them into varying lengths. 
Then, let your little sculptors create glue the ends of each strip on their paper. Your classroom will be full of rainbow sculptures ready for display!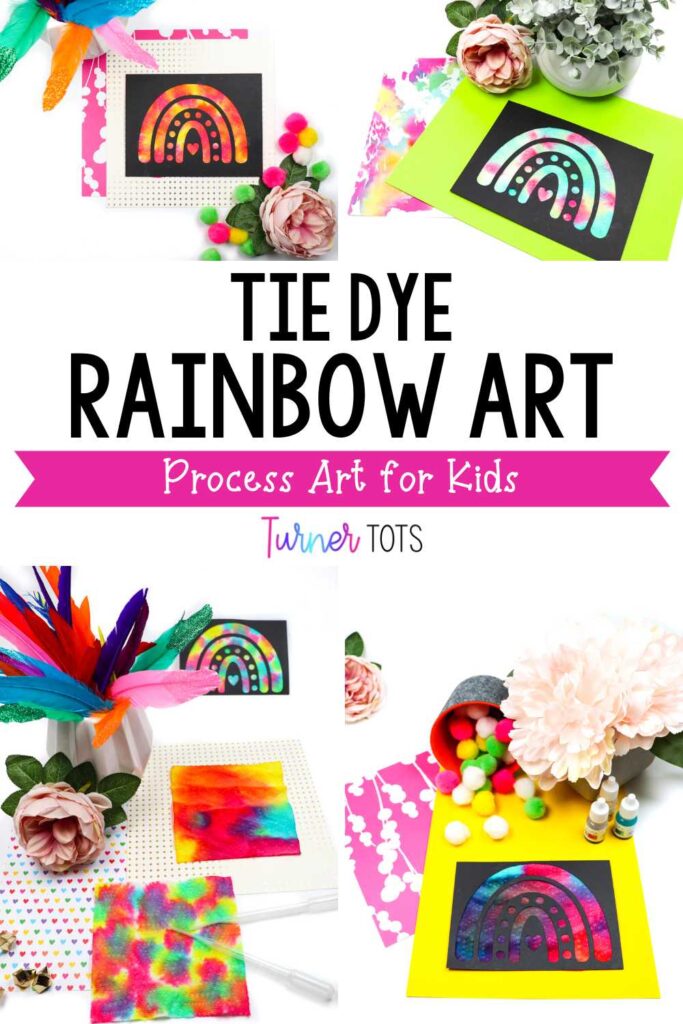 I know some of you may see the words tie-dye and immediately keep scrolling, but I am here to tell you that our Tie–Dye Rainbows are so much easier than creating tie-dye t-shirts. 
Forget the rubber bands, messy dye, and the washing machine! These tie-dye rainbows are made with watercolors and paper towels. 
Give your preschoolers time to squirt the liquid watercolor onto the paper towels. When they are satisfied with their creation, let the paper towels dry. 
Insert the tie-dye paper towels behind black rainbow cutouts (or hearts, flowers, or any shape) and watch your little ones' eyes light up as their rainbow shines through!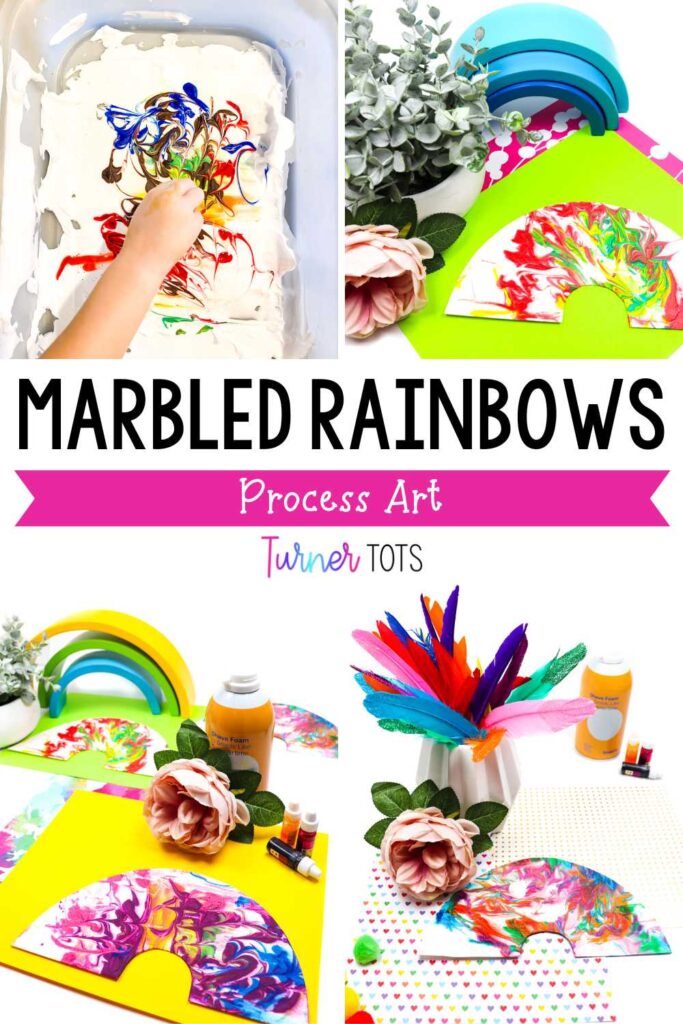 Let me tell you, the swirled surprise of this rainbow art project is totally worth the cleanup! 
Fill a tub with shaving cream, and then add some dots of food coloring. Give your preschoolers a popsicle stick to swirl the colors together, which is fun enough in itself. Then, place your rainbow paper cutout on top, press gently, and slowly peel it up.

But the real fun comes with the unexpected result of these rainbows. Use a squeegee (or a piece of cardboard) to scrape away the shaving cream and reveal your magical marbled rainbows.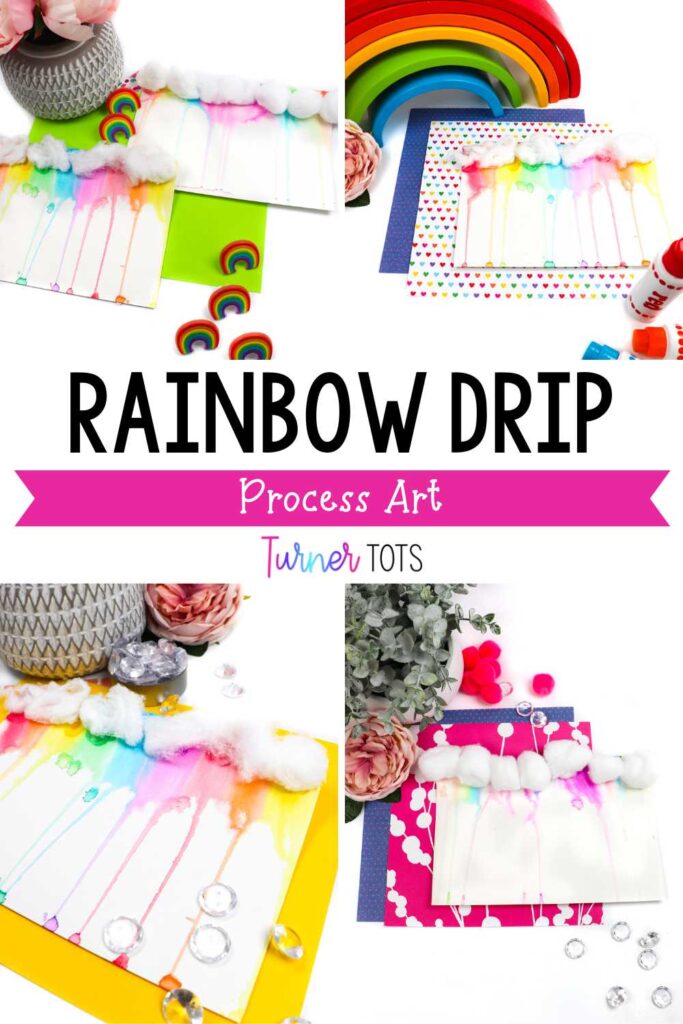 "Somewhere over the rainbow, way up high. And the dreams that you dreamed of once in a lullaby." -Iz Kamakawiwoʻole
There's something like that of our dreams about these rainbow drip paintings. 
Maybe it's the magic that these were made with dot markers instead of paints. Maybe it's how the colors dreamily dripped after we sprayed them with water. Or maybe it's because they look like lands from our dreams. 
Either way, this easy rainbow art project is perfect for preschoolers (and easy for you) during your rainbow theme.
Use dot markers along the top edge of the watercolor paper, stamping about 2 inches down. The more fervent they are with the dotting, the more vibrant the painting will be, so let them go to town. 
Then, prop up the paper, spray lightly with a spray bottle, and watch your rainbow dreams come true.
Finish off the painting with some stretched cotton balls to make the clouds, and you've got a dreamy rainbow art project to display in your classroom.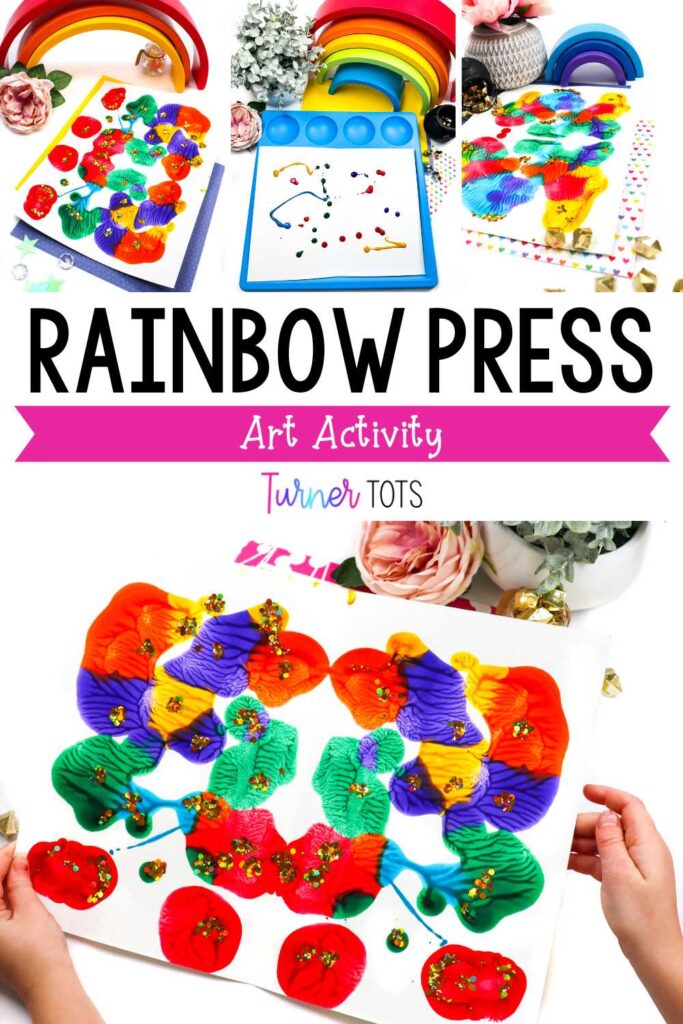 What do you see in these rainbow ink blots?
An arrow pointing to the success of your classroom, a turtle crawling after your lost energy, or a facepalm after regretfully using glitter on an art project?
The excitement of using glitter extinguishes almost immediately after a quick look around the room. My advice: don't do it for your insanity and for the environment. 
Just invest in some glitter glue, and you won't need to see a therapist about the glitter nightmare that replays over and over in your mind after this rainbow art project. 
Want to make these in your classroom? Simply let your students squeeze tiny dots of paint all over their paper. Then, fold the paper in half and open it to reveal the bursts of color you've created.
MORE Rainbow Activities for Preschoolers
Brighten up your art center with each of these rainbow art projects. Whether you're looking for a fun theme or celebrating St. Patrick's Day, your little ones will absolutely love adding color to each of their crafts. From drip painting to paper sculpture, tie-dyeing, and marbling, there are abundant creative possibilities. You may even find yourself joining in on the fun! Your little ones will love brightening their days with rainbows of all shapes, sizes, and colors!