Channeling a preschooler's movement and energy in a productive way is a trick of the trade! Once you figure out how to do that, the opportunities are endless. I love incorporating movement through fine motor activities during each of my preschool themes. It helps my toddlers develop those important skills and keeps them busy throughout the day. These all about me fine motor activities can be used any time of the year!
This post contains Amazon affiliate links, which means I earn a small commission from qualifying purchases at no extra cost to you by linking to Amazon.com. See the full disclosure here.
Me & My Family Lesson Plans
birthday party paper chain
All About Me Fine Motor Activities
Try to remember the last time you made a paper chain. Maybe you made one as a kid to count down the days until Christmas, or perhaps you were trapped inside for weeks during the blizzard of '97 trying not to lose your mind (true story). 
Either way – the paper chain is a classic in early childhood classrooms, especially if you're about to throw a pretend birthday party in the dramatic play center. And every party needs decorations!
You could use your paper slicer. It's faster and far more productive, but this is the perfect opportunity to get those scissors out for your kiddos to cut the strips. Think of all those fine motor skills getting to work as they cut the lined paper (included in the birthday dramatic play set). 
Show your students how to loop around the previous circle and see if they even have the hand strength to staple it together. Note: A little help doesn't hurt. Then, hang your birthday party paper chain in the dramatic center, and you're ready to party!
Blueprint Activity for Kids
As a three or 4-year-old, showing off your room is always fun. Your bed, toys, stuffed animals, and even your closet are always on the grand tour to relatives or any random person who stops by.
With this mapping activity, your preschoolers can make a blueprint of their room and show it off to the whole class!
Just print the grids and the furniture to set this activity up. Your preschoolers will color their furniture before cutting it out and placing it on the grid. 
When their room is all set up, they can show it off! No heavy lifting required!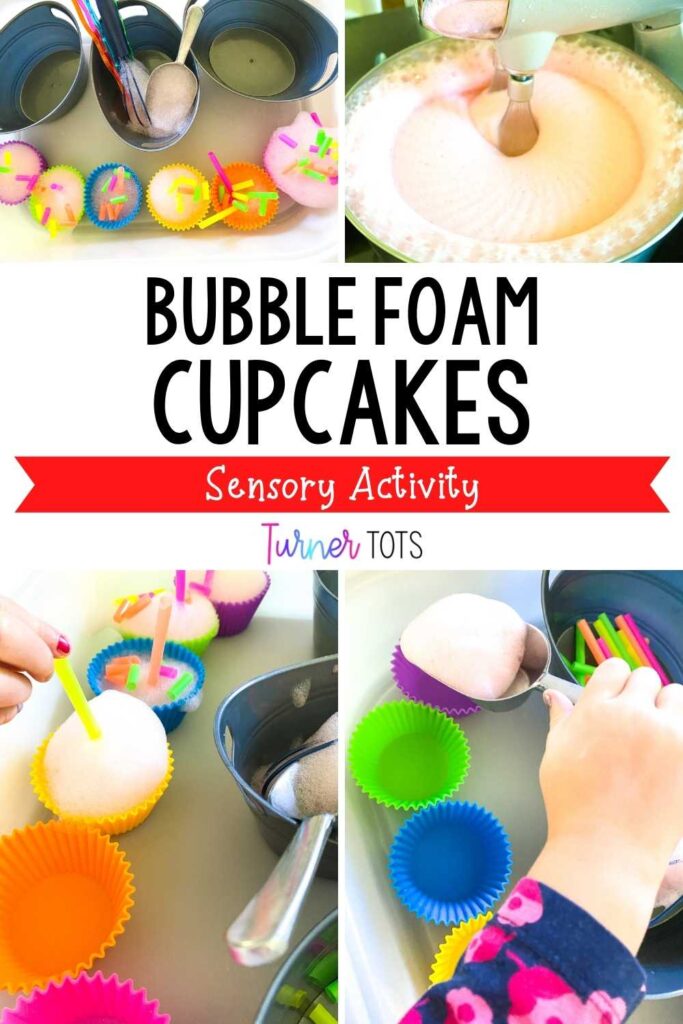 In the world of sensory activities, the sense of touch is brought to life. There are so many different textures, shapes, and things to introduce those little hands to!
Bubble foam is no exception. It's different, exciting, and fun! Especially when you let your little ones explore and play with it in a sensory bin. 
Mix one cup of hot water, one tablespoon of dish soap, and food dye in the color of your choice in the mixer until it froths to the top. Note: It's exhilarating to watch if you can do this in the classroom.
For this sensory activity, your preschoolers will scoop the bubble foam into silicone cupcake liners to make bubble foam cupcakes. 
No cool-down time is necessary – they can add their sprinkles and candles (cut-up straws) immediately after completing their cupcakes!
All About Me Fine Motor Activities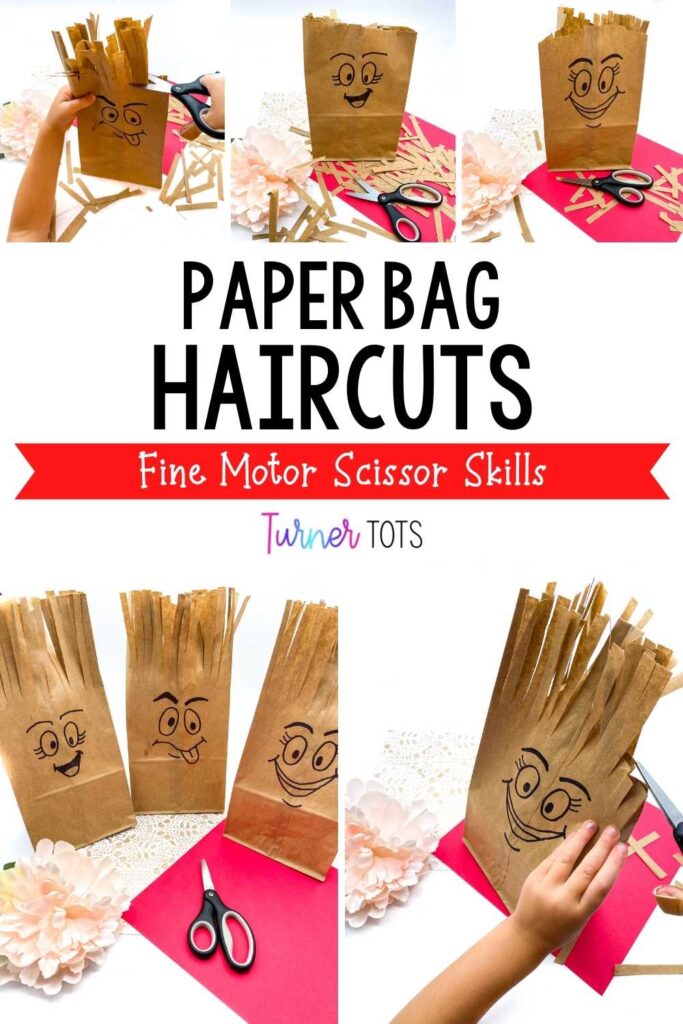 Sometimes, it seems like cutting your hair is a rite of passage. Or rather, making (or getting) the phone call that one of your preschoolers has cut their hair! 
It happens all too often and is always funny once some time has passed. 
Luckily, these paper bag haircuts don't require any phone calls home! Draw faces on the paper bags and let your little barbers get to work. 

Without even knowing it, your preschoolers will be practicing their cutting skills, having fun, and hopefully avoiding personal haircuts.
In case you haven't noticed, toddlers can be very opinionated. They like what they like (Frozen every day for a year), and well, they don't like what they don't like (bees).
Come to think of it; I wish I could be more like my toddler when the "What do you want for dinner?" question comes up each week. Say goodbye to indecisiveness!
The Things I Like sensory bin is a fun way to share and learn about toddlers' uniqueness. This sensory bin allows them to share activities and hobbies they like or dislike.
Fill your sensory bin with rainbow rice and toss some silicone cupcake liners. Add the hobby cards (on a binder ring), and practice taking turns flipping the activity cards. 

Your students will add rice to the coordinating color cupcake liner if they like that activity. Watch to see which colors they fill up first, and discover what you and your classmates have in common!
MORE All About Me Activities for Preschoolers
Which will you start with first – rainbow rice, bubble foam, paper chain, or paper bag haircuts!? These four all about me fine motor activities will engage your learners and get them to practice their fine motor skills. Use each fine motor activity right alongside your literacy and math activities to round out your Me and My Family theme.