Did you know creativity calms the brain and body just like meditation? We know that we need to include destressing activities into our bustling lives, including for our toddlers. So why not offer our preschoolers opportunities to explore their creativity (especially if that means a calmer classroom)? These all about me art activities for preschool are easy enough for the beginning of the year and allow your toddlers to express themselves through different mediums. Read more to check out these art projects for kids!
This post contains Amazon affiliate links, which means I earn a small commission from qualifying purchases at no extra cost to you by linking to Amazon.com. See the full disclosure here.
Me & My Family Lesson Plans
All About Me Art Activities for Preschool
Beginning of the year self-portraits: arms and legs poke out of heads like alien antennae.
You know what I'm talking about! The portraits that every three- and four-year-old can point out every feature they added to themselves.
Sound familiar?! By the end of the year, though, their self-portraits are much more sophisticated with more realistic features. 
This self-portrait book is a fun way to track your students' progress by writing their names and drawing self-portraits throughout the year. 
Each month has a dedicated page to feature each student's final product! Creating the booklets with your students is a great way to extend your Me and My Family Unit throughout the year and make the perfect keepsake for parents – just add a cover with a photograph of each student! 
All About Me Art Activities for Preschool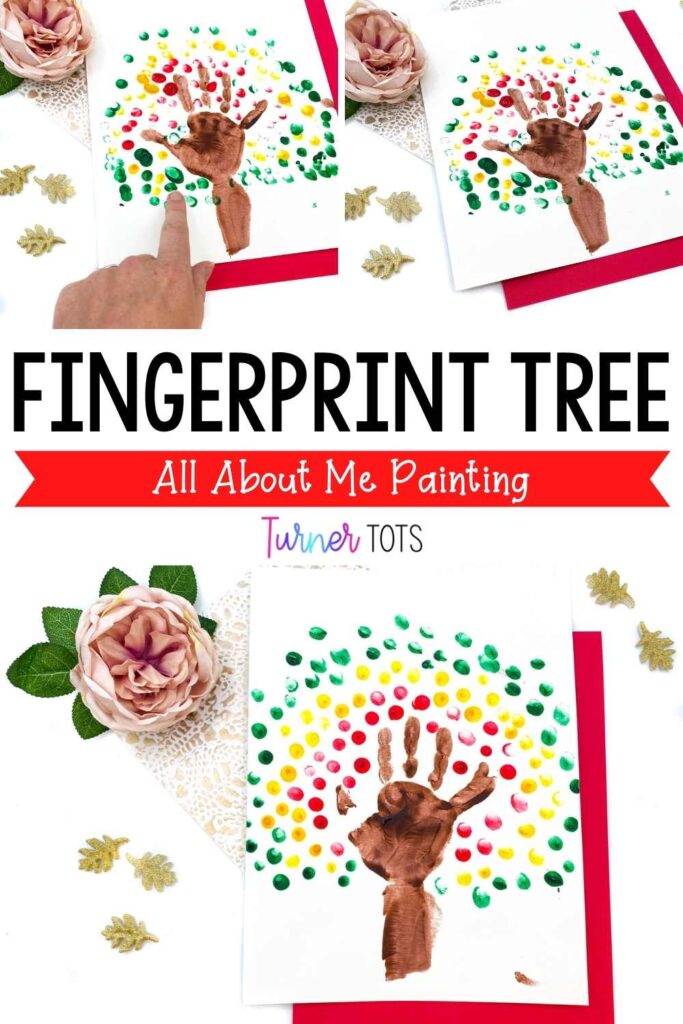 I always remember being so proud of any art I took home with my handprint on it. Something about the handprint just made it feel more like "me." 
Maybe it's because the more personalized art projects always made it to the fridge or because there was something just so special about "breaking the rules" and using our hands to paint.
Either way, for a fun, memorable art project, you can incorporate this fingerprint tree art project into an All About Me or Me and My Family Unit in your classroom or at home!
It's simple – just paint your little ones' hand (and wrist – come on, you have to have a tree trunk!) brown, then let them use their fingers to add leaves to the tree. 
You can even mix it up and use different colors for the leaves depending on the season. 
And that's it! A simple, personalized art project that's ready for the fridge!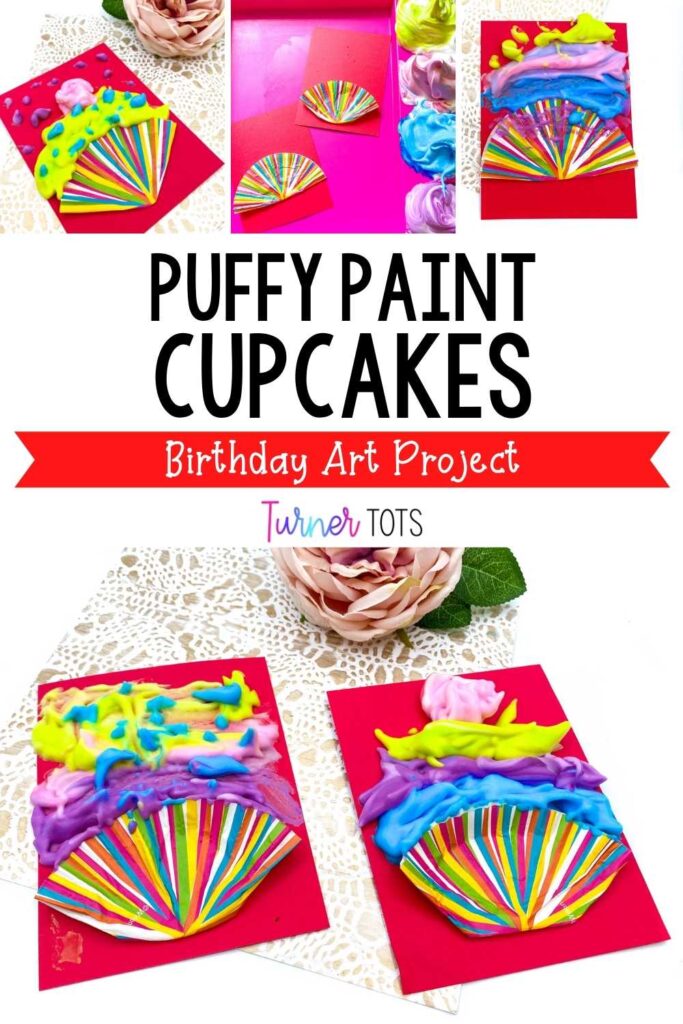 Puffy paint adds a whole new dimension to a painting project! 
And for this project, the puffy paint is the icing on the cupcake… literally!
This fun birthday art project lets your preschoolers' creativity and senses come to life. 
Create cupcakes with cupcake liners and use puffy paint for the ultimate birthday art project. 
New to puffy paint? No problem! Just use equal parts of shaving cream and liquid glue, and then add in some food coloring to get the perfect consistency to ice those cupcakes.
Just no licking the icing… not this time anyways!
Me & My Family Directed Drawings
Say goodbye to the aforementioned alien antennae families on every preschooler's illustrations.
These Me & My Family Directed Drawings have step-by-step instructions for drawing a baby, a house, and a person!
Directed drawings should be a staple in your preschoolers' art routines. 
Practicing following directions? Necessary with little ones. 
Practicing how to draw? Also necessary to build those fine motor skills and confidence when drawing pictures.
Practice makes improvement. Or at least, that's how the saying goes in my house! Use these directed drawings as one of your all about me art activities for preschool!
All About Me Art Activities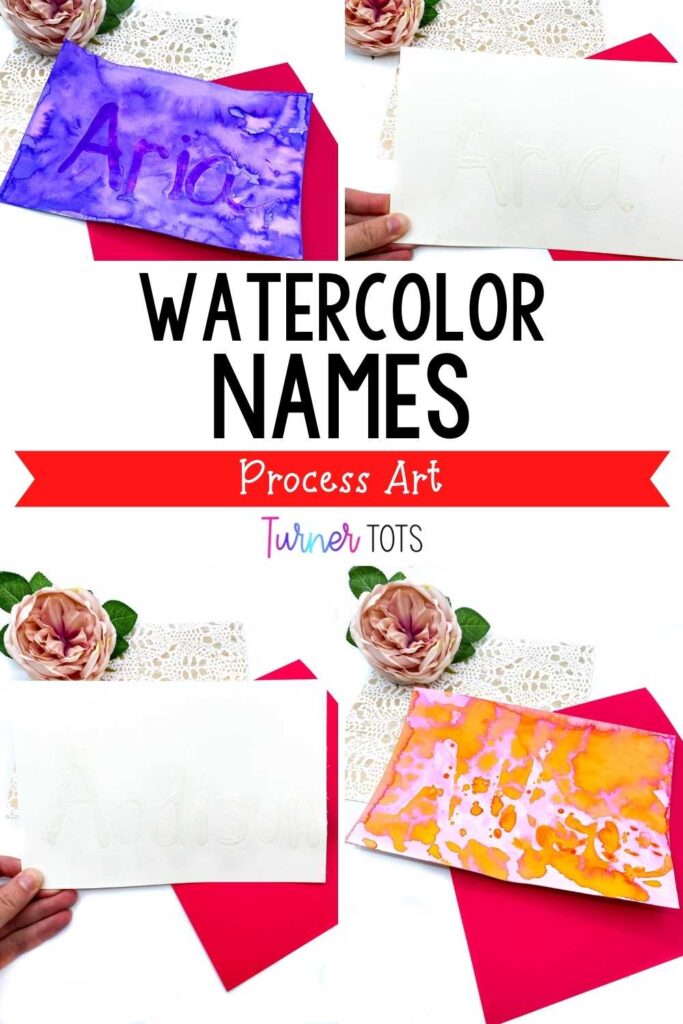 Do you remember school book fairs? Where they sold more than just books. They had the coolest posters, activities, and knick-knacks just waiting to be added to your wish list. . 
One of those knick-knacks was always invisible ink. And of course, someone always bought it so they could write "secret" messages to their friends. 
This process art project doesn't include invisible ink, but it is just as cool.
First, you will "write" your preschoolers' names with glue (liquid or hot glue) on a piece of paper. If you're ready for it, they can even "write" their own name! 
Wait for the glue to dry, then have your little learners choose their watercolors of choice and get to painting! 
Their name will appear as they layer on the paint. 
Just as fun as invisible ink and a great way to keep practicing their names.
MORE All About Me Activities for Preschoolers