Let's raise the roof for some riveting building preschool activities that will engage and excite our little learners! There is something that naturally draws us all to building – maybe it is the creation of something new, the expression of an idea, or maybe it's the fact that we get to smash objects with hammers! For our preschoolers, construction is such an interesting topic, especially when we add real tools to drill in some learning. Here's a look at our week full of construction activities:
This post contains Amazon affiliate links, which means I earn a small commission from qualifying purchases at no extra cost to you by linking to Amazon.com. See the full disclosure here.
Construction Lesson Plans
construction play dough invitation
Construction Fine Motor Activities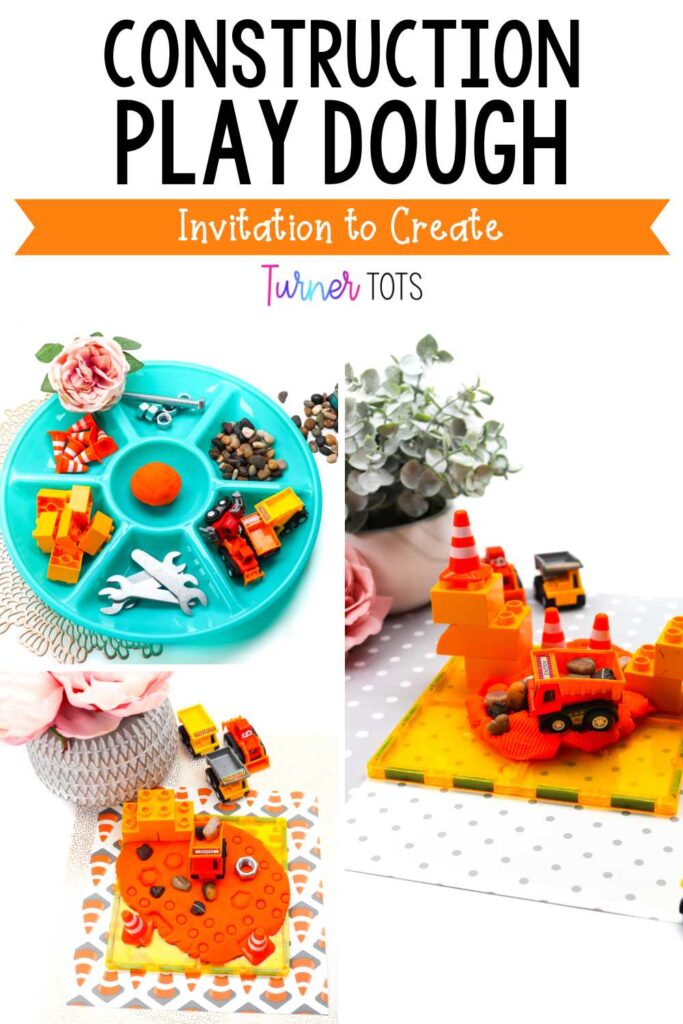 Squeeze the dough. Hammer the nails. Roll the bolt. Press in the rocks. Dig with the excavator. Load the dump truck. Press the hex nut. 

So many actions and items to explore with this construction play dough invitation. Seriously, it kept the kids busy for an hour!
Building Preschool Activities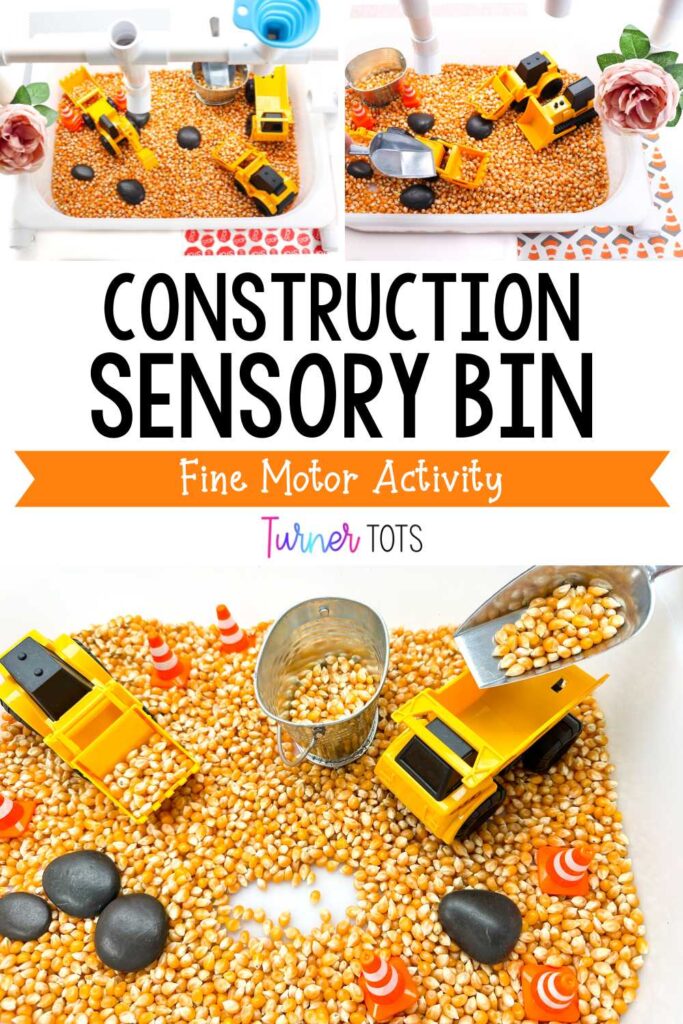 It's no secret that I think toddlers and sensory bins make the perfect combo. 
I love thinking of new, creative ways to awaken preschoolers' senses!
Scooping, digging, building, and tearing down to rebuild are common activities in sensory bins… but especially in our construction sensory bin!
Combine popcorn kernels, construction vehicle toys, buckets, rocks, shovels, and mini cones to create the construction site of your toddlers' dreams!
Build more into your construction sensory bin by adding PVC pipes for the kiddos to pour the popcorn kernels down. Use funnels and low pipes to contain the mess!
Construction Fine Motor Activities
As we watched our home being built, I was happy to make selections such as light fixtures, cabinet hardware, and paint colors. 
I made my choices and then watched them come to life in our dream home. What I didn't have to worry about was all of the electrical work behind the scenes… thank goodness!
Each trade plays a huge part in the process of a home build. Introduce your toddlers to the world of electricity and allow them to practice completing circuits!
This Complete the Circuit activity includes three different activities so that you can choose the one best fit for your learners. Plus, it's FREE!
Building Preschool Activities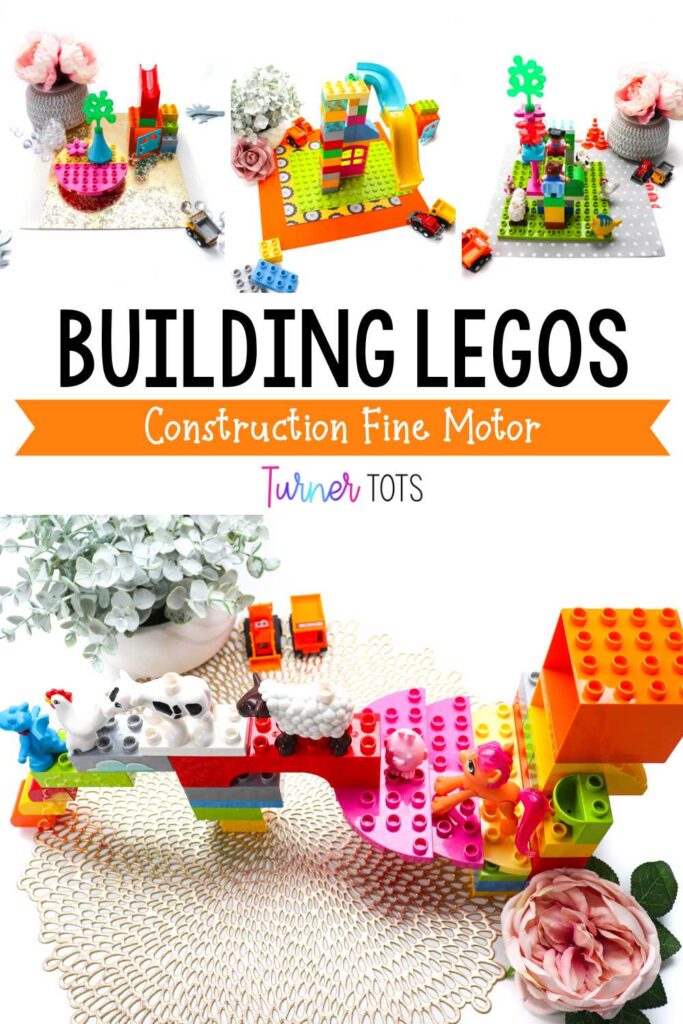 When Dad pulled the Lego box out (the one from his childhood), we knew it was about to go down. And by that, I mean dig through the thousands of tiny colorful bricks to find the coveted items: your favorite person, the doors, the windows, and the baseplate with the pool.
The funny thing is that my kids fight over those Legos too, so we had to set a rule for one kid playing with them at a time. 
However you decide to handle it in your classroom, Legos are a classic building toy perfect for pulling out during your construction theme. 

Your preschoolers will use their fine motor skills, their visual perception skills, and, most importantly, ignite their imaginations through play.
I'll huff, and I'll puff, and I'll… Well, I won't blow your house down! 
However, the Big Bad Wolf (aka a blow dryer) might blow your toddlers' houses down.
Instead of handing your preschoolers bricks, sticks, and straw, you can give them blocks, popsicle sticks, and toothpicks to see if they can build a house that will withstand the Big Bad Wolf.
Will they rise to the challenge and build sturdy homes, or will each house have the same fate as the Three Little Pigs?!
Grab the printables and set your preschoolers up to see if the Big Bad Wolf will have their homes crashing down or standing tall!
MORE Construction Activities for Preschoolers