Happy Earth Day, teachers! Ready to celebrate our planet with some fun and educational activities? This Earth Day scavenger hunt is perfect for preschoolers (and you if you like to have fun)! They'll have a blast finding clues to solve the mystery of the litterbug while learning about the different ways that they can take care of our planet. Let's get started!
This post contains Amazon affiliate links, which means I earn a small commission from qualifying purchases at no extra cost to you by linking to Amazon.com. See the full disclosure here.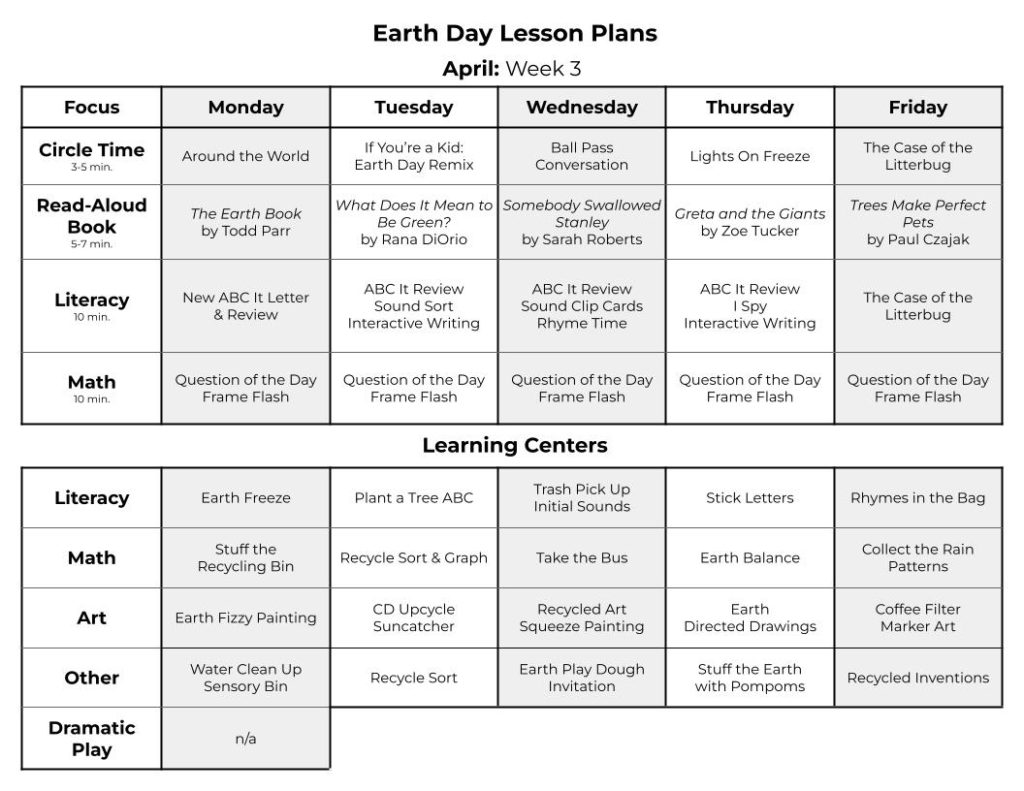 I know what you're thinking: I don't have time to set up a mystery for my students to solve.
But do you have 10 minutes?
Without a doubt, this is the easiest scavenger hunt to set up in your classroom. It's as easy as printing double-sided, folding in half, cutting a few pieces, and placing the clues around the room. 10 minutes, tops.
Now that is what I'm talking about!
What will you do with all that extra time? Use the restroom. Actually taste your lunch before swallowing. Breathe. I feel like Maui. You're welcome. 
Anyway, let's set the stage for our Earth Day mystery. 
You come into the classroom, and there's a pile of crumpled-up papers on the floor. Dun, dun, dun! Someone left this trash in the classroom, and your students must figure out who is the litterbug. Luckily, they left a handy-dandy suspect list for you to use throughout this mystery. 
As your students unfold the trash, they will notice there are colored shapes on them. Hmm, what to do, what to do? Then, with a puzzled look on your face, look around the room and notice the clues scattered about. Find the clue with the shapes on it to move forward with this Earth Day scavenger hunt!
There are Earth Day superheroes on each card to guide you and your students through this mystery. These adorable pals give simple instructions as to what to do next – perfect for keeping our little learners on track.
As you open up each clue, there will be a hint that will help your preschoolers eliminate suspects on the list. For example, the first clue says the suspect is not wearing glasses, so you can cross off the suspect that is wearing glasses. 
Then, on the bottom of the page will be a short activity (all with preschool skills) to complete. For example, determine the initial sounds of the pictures to get your next clue. Or cross out objects that don't belong in the ocean to reveal a hidden number. 
All of the clues incorporate those essential skills, but also encourage our little ones to help take care of the planet. That's a win-win!
Most of these clues allow your entire class to get involved in one big Earth Day scavenger hunt!
One clue asks your preschoolers to hunt for pictures of recyclable items and place them on the graph, sorting them by material. The whole class gets to participate in the hunt!
The clues are everywhere! There's a complete-the-pattern clue. A bus route measurement clue. And then there's a tracing clue – where the kiddos trace the paths to see which Earth Day actions aren't quite right. Peculiar, quite peculiar.
Earth Day Preschool Activities
As the hunt continues, the suspect list begins to dwindle. The suspect isn't wearing dots, but does have brown hair. Who could it be?
The final clue gets kids up and moving to find puzzle pieces that show the final suspect – the litterbug. Will your class be able to solve this Earth Day scavenger hunt?
It only takes 10 minutes to set up, but they will be talking about it for weeks. Get your copy now!
MORE Earth Day Activities
So what are you waiting for? Get your preschoolers on the case of the litterbug! They'll have a blast investigating, counting, measuring, graphing, and deducting who the culprit is with this Earth Day scavenger hunt. And they'll learn a lot along the way about taking care of our planet. Happy Earth Day!