A garden in bloom is so refreshing. It is full of new life, vibrant colors, and a variety of different plants and flowers. Your little artists can create a beautiful garden full of life and rich colors with each of these garden art activities. Whether you're freshening up your bulletin boards for spring or experimenting with new art mediums, these garden art projects will help you and your toddlers welcome spring. 
This post contains Amazon affiliate links, which means I earn a small commission from qualifying purchases at no extra cost to you by linking to Amazon.com. See the full disclosure here.
Garden Art Projects for Preschoolers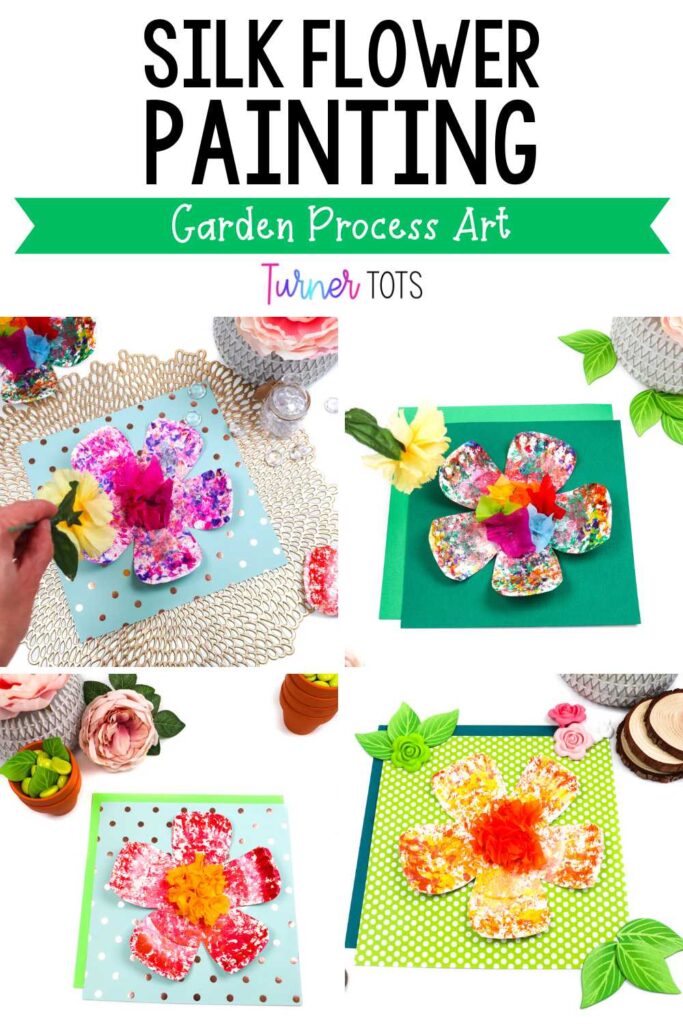 Process art allows children to choose the direction that their art project takes. We provide materials and guidance, but our little artists follow with their own creative spin!
This silk flower painting is a garden-themed process art craft that lets preschoolers discover their craft and creative spark. 
For this project, we dipped silk flowers into washable paint, then brushed and stamped the flowers onto the paper plates, creating an unforgettable texture. 
And even though I was worried the paint would stain the silk flowers, it washed right off.
The final touch includes scrunched-up tissue paper squares to create the center of the flower.

I love how the paper plates create curl up to create a 3D flower art project!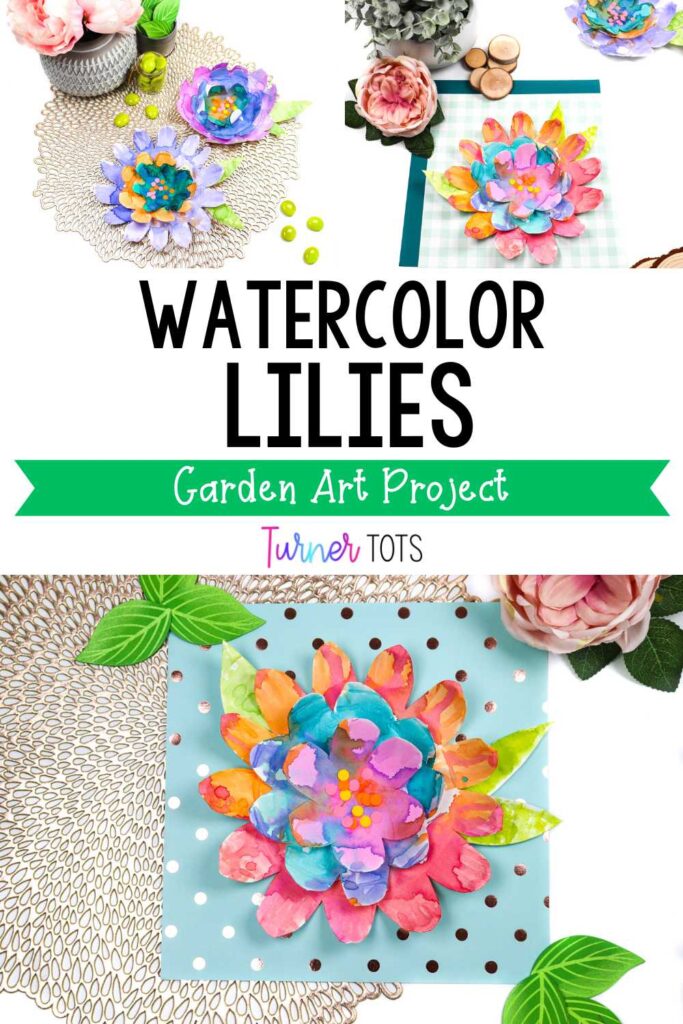 Watercolor lilies painted by preschoolers bring a delightful splash of vibrancy to the world of art.
The beauty of their water lily creations certainly calls to mind the words of Claude Monet (and my trip to Paris), who once said, "I must have flowers, always and always." 
In these miniature masterpieces, we see the captivating dance of colors, echoing Monet's impressionist style, infused with a rejuvenating energy sparked by youthful curiosity. 
Truly, the watercolor lilies painted by preschoolers hold a special place in our hearts – a delicate reminder of the enchanting power art has to bring out the magic in all of us.
Garden Art Projects for Preschoolers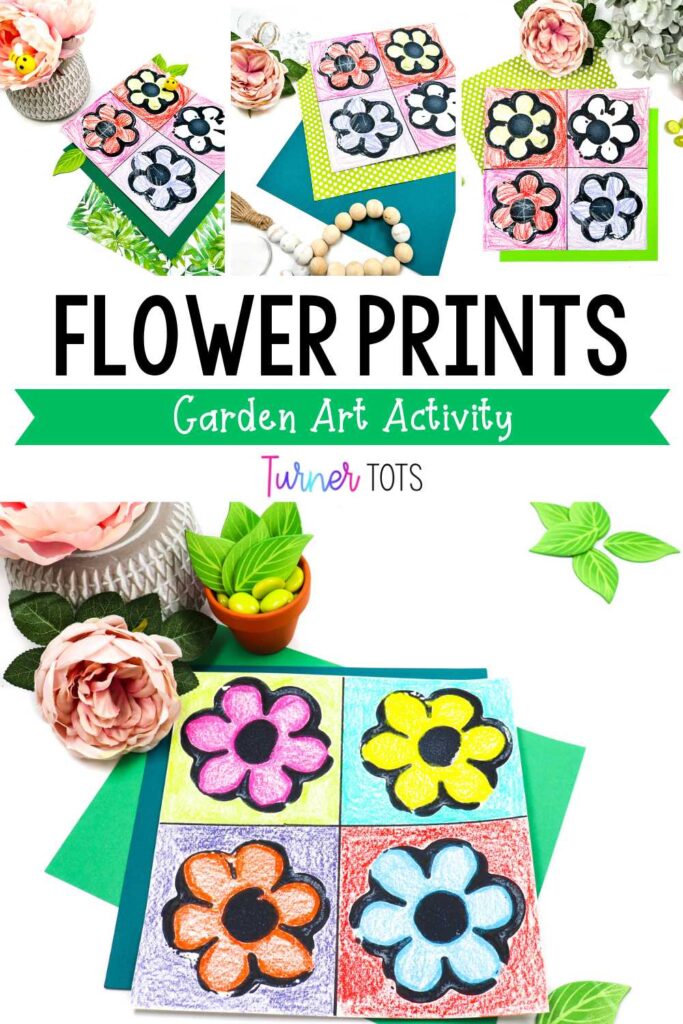 You could print flower coloring sheets off… or you can create your own flowers to color. 
I prefer the latter, and I am here to tell you how easy it is to create them alongside your toddlers!
To start, use a flower-shaped cookie cutter and black paint. Dip the cookie cutter in the paint and create a design (geometric or freestyle). Then, wait for it to dry. Waiting may be the most challenging part of this project!
Once the paint is dry, little fingers can get to work coloring the flowers and their backgrounds. 
That's all there is to it! Now you have flower prints created completely by you and your toddlers that are ready for display.
Step-by-Step Drawings for Kids
Have you seen those memes that show kids' art projects that compare the 'expectation' vs. the 'reality' of the completed project? Sometimes they are so opposite it is hilarious! 
I'm not going to lie; I've definitely had some of those moments. When I look around, wondering where I went wrong. 
Let me reassure you, though, directed drawings are almost 100% fail-proof. Six simple steps almost always create a drawing that resembles the 'expectation'!
I've designed each step-by-step set of instructions with simple lines and shapes that are easy to follow. Our garden-directed drawings include a flower, a watering can, and seeds. 
The drawings fit seamlessly with a garden theme and are easy to incorporate into your lesson plans. And the reality is… any art created by preschoolers is fridge-worthy!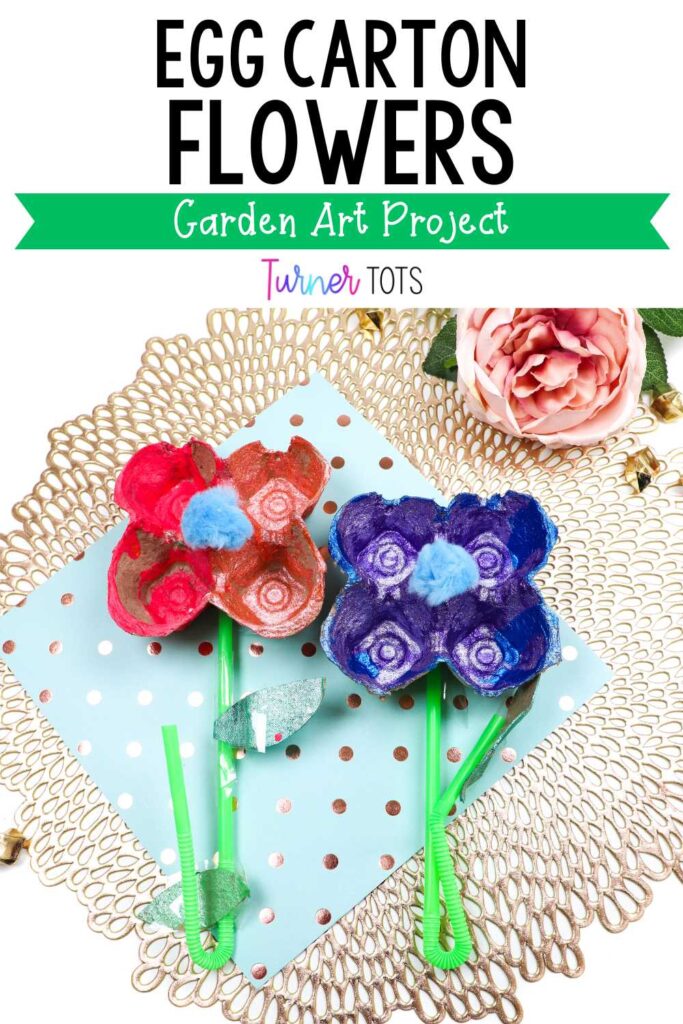 I love that we can make art out of literally anything. Flowers? Yes. Paper plates? Yes. Egg cartons? You guessed it, yes! 
I also love that toddlers are always happy to craft, no matter the materials or medium we are using. 
These egg carton flowers are always a spring favorite.
Cut egg cartons into sections of four to create the head of the flower. Preschool painters will choose which color they would like their flower to be and then begin painting. 
After the flower is dry, use a pompom or tissue paper to create the center of the flower and attach a pipe cleaner for the stem. Ta-da! You "grew" beautiful flowers with your toddlers' help. 
Tip: Ask your students to bring in their used egg cartons to make this craft possible!
MORE Garden Activities for Preschoolers