That time of year is upon us again when the days are getting shorter and the darkness creeps in a little earlier. While some people may feel a little down during this time, others may be inspired by the cooler weather and changing seasons to get creative. If you're looking for some fun art projects to do with your toddler, consider incorporating some nocturnal animals art into the mix! Below are five ideas to get you started. Happy crafting!
This post contains Amazon affiliate links, which means I earn a small commission from qualifying purchases at no extra cost to you by linking to Amazon.com. See the full disclosure here.
Nocturnal Animals Lesson Plans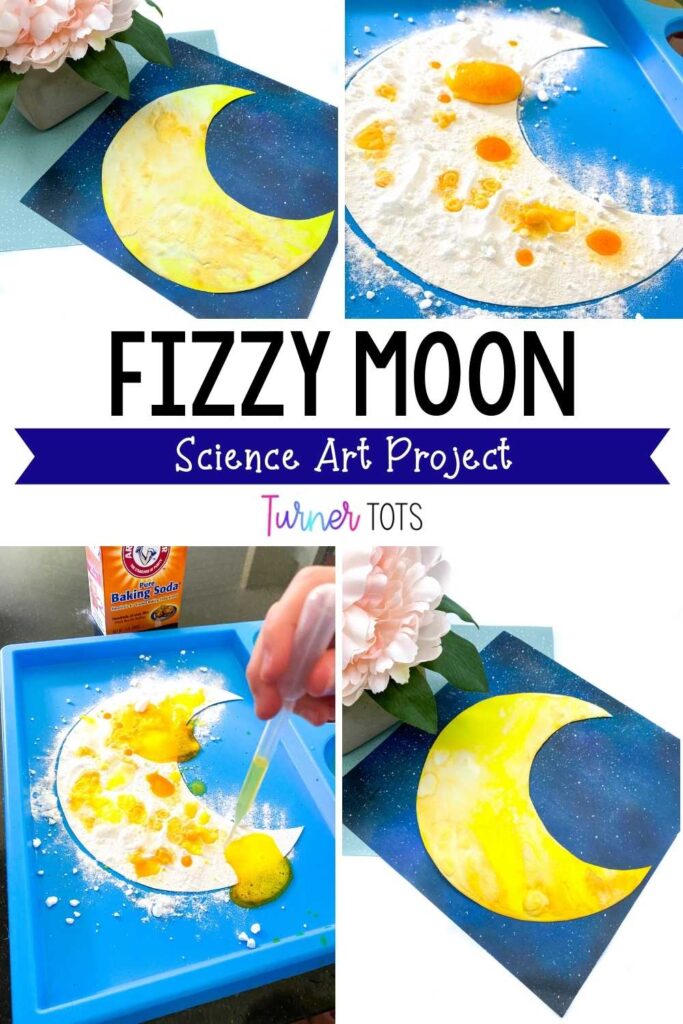 Everybody remembers their first encounter with baking soda and vinegar. Right? 
Whether it was the classic volcano or some other form of fizz, you'll always remember the bubbling that happened right before your eyes!
And now, we're going to mix that memorable science experience with art!
Cut out a moon from watercolor paper and cover the paper with baking soda. Give your students vinegar mixed with a bit of yellow or orange liquid watercolors and a dropper. We even used plain vinegar as "white" paint.

Then, reveal the magic of baking soda and vinegar with this fizzy moon project! Your preschoolers will definitely remember this art experience!
Do you ever wish you could just whip out your handy dandy notebook like Steve from Blues Clues used to do?
He could draw anything in a simple, easy-to-follow way! 
I may not be able to send Steve your way, but I can help you and your preschoolers draw some nocturnal animals with this set of directed drawings.
Follow the easy, step-by-step instructions and soon you'll be able to draw a bat, owl, and raccoon.
No handy dandy notebook is necessary! (Although using sketch pads is a great way to keep drawings together.)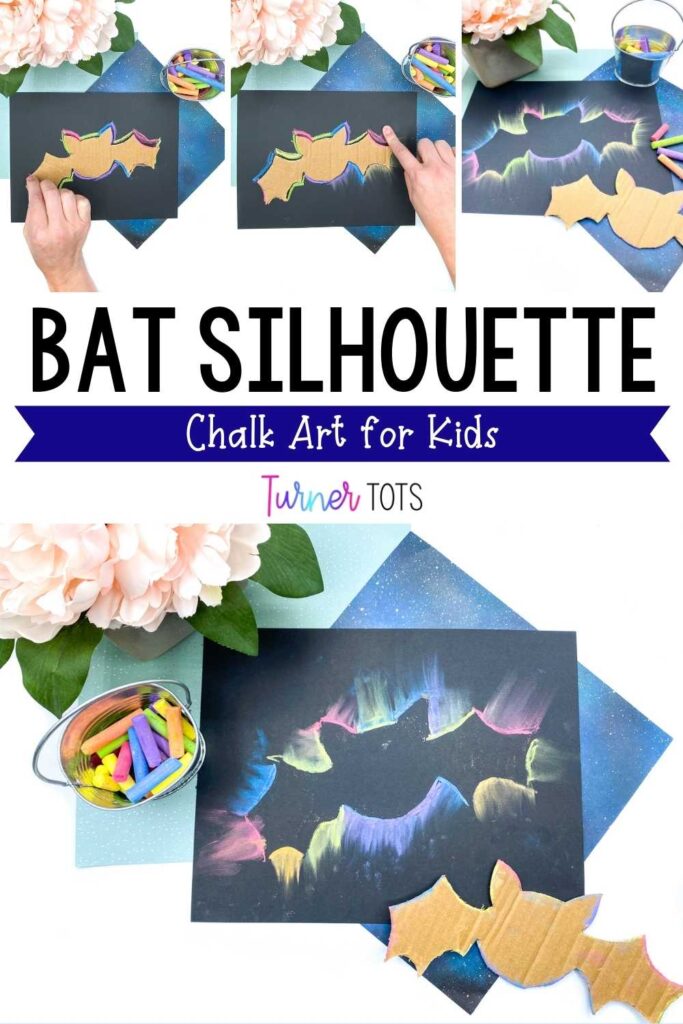 Do you ever have days in the classroom where you just feel batty?
I completely understand! 
The to-do lists, the meetings, and differentiating every lesson can make you feel like you want to fly away!
Well, if you can't beat them, join them! Complete this craft and cover your walls with bat silhouettes during your nocturnal animals theme. 
Just use a bat template (a free one is included below) made with a piece of cardboard. Then, have your toddlers trace the bat template with chalk in any color and smear it outward to create this bat art project.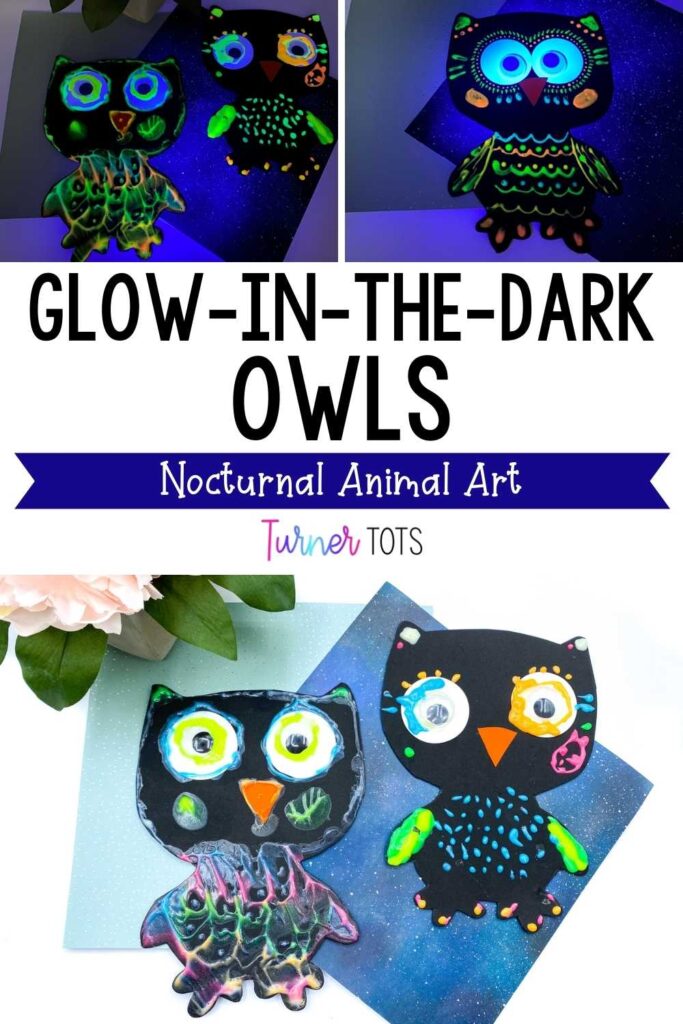 Do you remember when you just had to have glow-in-the-dark stars on the ceiling of your bedroom?
Everybody seemed to have them!
Instead of adding the stars to your classroom ceiling, add glow-in-the-dark owls to your walls during your nocturnal animals theme.
With neon paint and a blacklight, your preschoolers can create unique owls that will light up your room. 
Start by tracing the owl template onto black paper or black foam sheets (to make it sturdier).
Glue on white circles made from a hole punch, large googly eyes, and an orange beak.
Then, get ready for your classroom to glow as your students design their glowing owls with neon paint! 
Tip: Don't use fabric paint and drop it on the carpet like my kiddos. Yikes!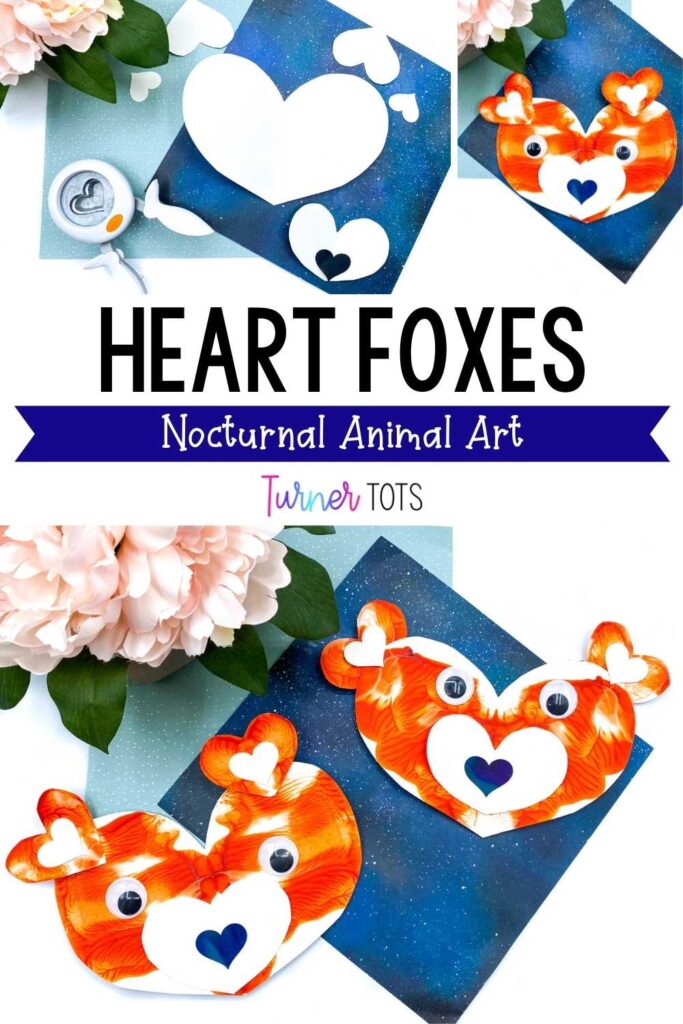 Who says heart crafts are just for Valentine's Day?
Not me, that's for sure!
This fox activity is made out of hearts, and it is sure to make your little ones' hearts burst with pride when they finish this craft! 
You'll need one extra large heart for the head, one medium heart for the snout, 2 smaller medium hearts for the ears, two small white hearts for the inside of the ears, and one small black heart for the nose.
Tip: Use heart hole punches to make prep quicker.
To start, each kiddo will need the extra large heart and the two smaller medium hearts to paint. 
On one side of the fold, let students add dots of orange and white paint. Then, fold the heart in half and watch the magic happen as you open it up to create a beautiful, symmetrical fox face and ears.
Glue the hearts together and add eyes to create their very own fox! Note: My kiddos glued the ear hearts on upside down. The pointy side should be up.
MORE Nocturnal Animal Activities
Ready to get started on your own nocturnal animal art projects? We have all the instructions and supplies you need right here. Whether you're making a glow-in-the-dark owl or painting a fizzy moon, these activities are sure to be a blast for kids of all ages. So grab some friends, gather some materials, and start planning your next creative project!