As you adventure through the Arctic, warm up your tots' icy fingers with engaging winter fine motor activities. Entice your explorers with water beads in a sensory bin, a polar animal play dough invitation, and an ice excavation sensory bin. Let's dive into all the details so you can create these finger-warming fine motor activities in your classroom, too!
This post contains Amazon affiliate links, which means I earn a small commission from qualifying purchases at no extra cost to you by linking to Amazon.com. See the full disclosure here.
Polar Animals Lesson Plans
Winter Fine Motor Activities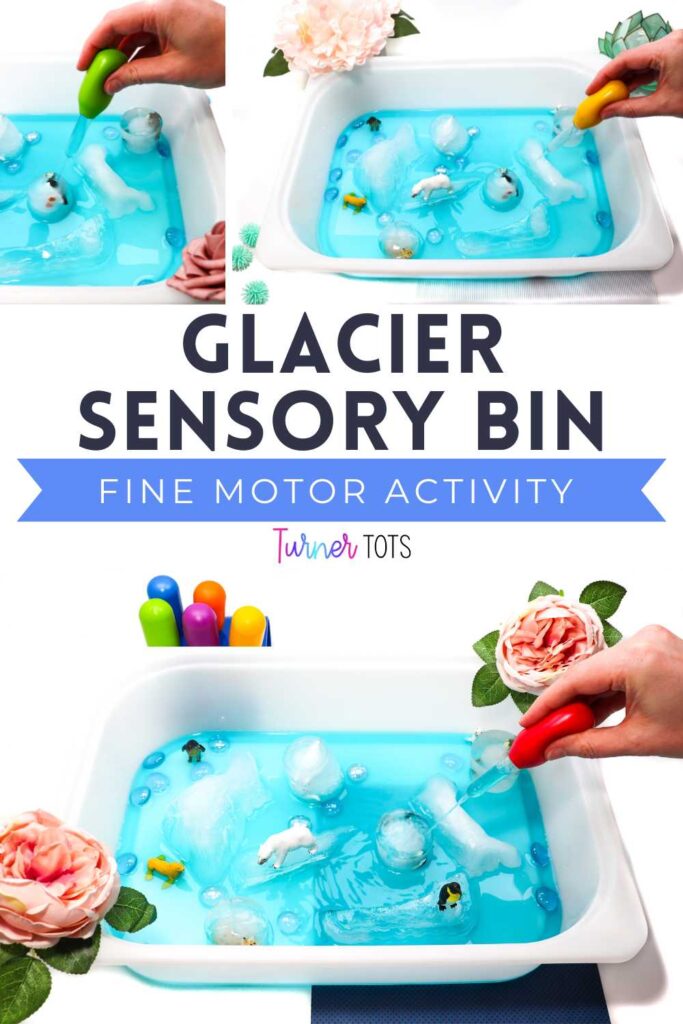 "There's no way my car will get stuck on that icy speed bump." 
Famous last words. And now, I will suffer eternally because my husband basks in all that being-right glory. Facepalm.
But there's no right or wrong way to go about this icy sensory bin, especially when you add some frozen Arctic animals and icebergs.
Here's how to make those Titanic-sinking icebergs: Crinkle up tiny aluminum bread pans, add water, and set it inside another pan while freezing. Freeze some Arctic animals in cups or ice cube trays while you're at it.
Toss everything in Arctic blue water with some droppers, and set those animals free (unlike my car stuck on that icy speed bump and my tortured soul for being wrong).
Arctic Fine Motor Activity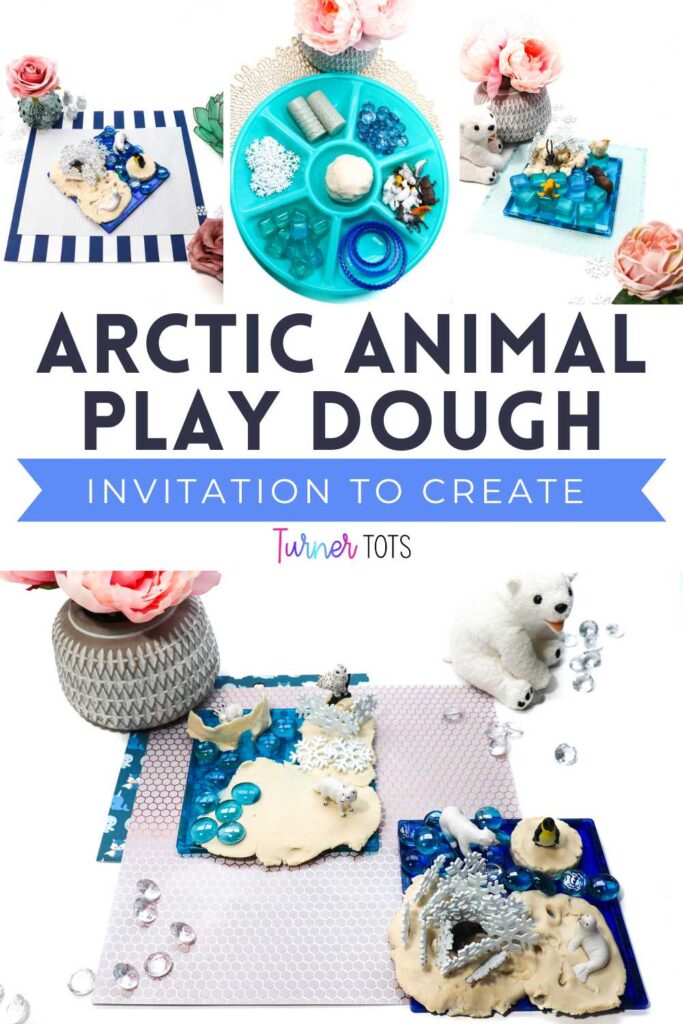 They say imagination is the beginning of creation, so let your tots' imaginations run wild with this Arctic Adventure and see what they create! 
Provide a play dough tray with snowflakes, gems, Arctic animals, white play dough, and plastic ice cubes.
What Arctic-inspired play dough creations will your toddlers create? The possibilities are endless, including a seagull wrapped in a blanket (top right) or a penguin trapped in a snowstorm (bottom right).
Winter Fine Motor Activities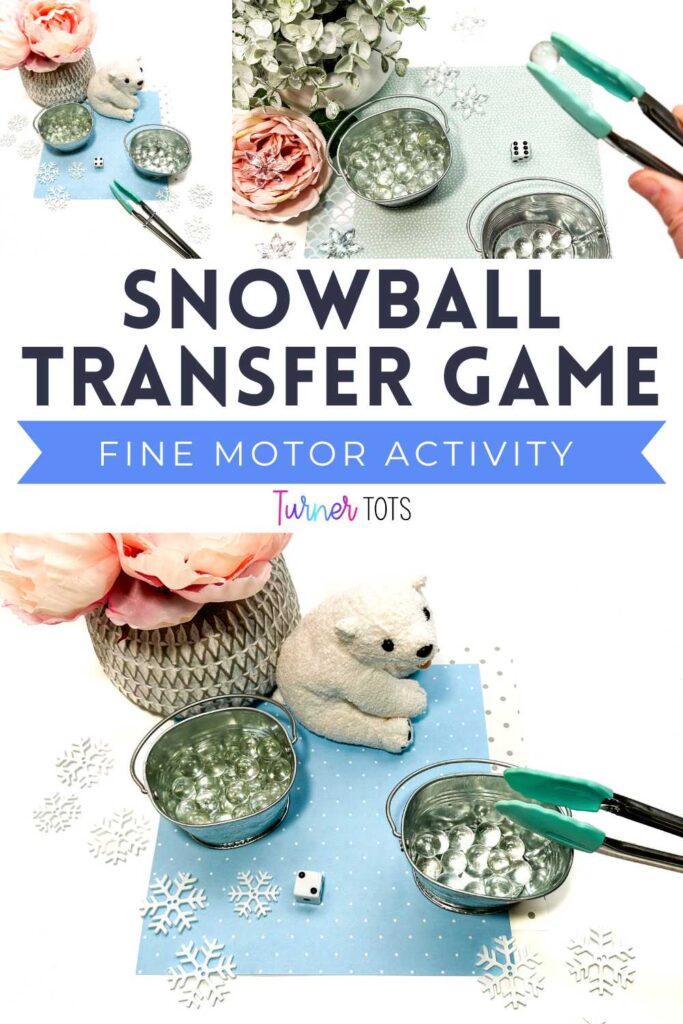 Snow glistens as the confetti sprinkles down quietly. Nothing compares to the beauty of winter – at least for about 2.5 seconds until I'm cold.
This is why I'm all for an indoor winter activity that is inspired by the great outdoors. It's a bonus that this game is played in the warmth of your home or classroom – no icy fingers found here!
Challenge your toddlers' fine motor skills with tongs and snowballs marbles. After they roll the dice, they will transfer the marbles one by one to the other bucket! 
Or turn it into a two-player game where they transfer the snowballs back and forth.
Watch out for stray snowballs as your toddlers squeal with joy!
Polar Animals Sensory Bin
I came from the generation that would prep for water balloon fights with hours of finger-crushing knots.


Nowadays, we can achieve the sensation of dipping our hands into a bucket of minuscule water balloons without the finger-crippling prep. Enter: Water beads!
Water beads are the star of this Arctic sensory bin. Your tots will explore the Arctic with water beads, fine motor tongs, an igloo, and Arctic animals. 
Let them enjoy the incomparable sensation of water beads while you enjoy your working fingers.
Winter Fine Motor Activities
You all know that Elf is one of my favorite Christmas movies. 
Every time I see a snowflake craft, I think about Buddy the Elf creating a winter wonderland in the department store with snowflakes galore. 
We could act like Buddy the Elf and create paper snowflakes, but I decided it would be even more exciting to take it up a notch. 
For this winter fine motor activity, we traded paper and scissors for pipe cleaners and beads. Specifically blue, purple, and pearl beads that helped our snowflakes glimmer and shine. 
We practiced fine motor skills and patience as each bead slid onto the pipe cleaner to create a wonderfully unique snowflake.
MORE Polar Animal Activities for Preschoolers